By James Greif
As part of the ongoing "Spotlight on Sections" series, AALS sat down with the leadership of the Section on Law & Sports to discuss the state of the field and upcoming section initiatives.
The Section on Law and Sports promotes the communication of ideas, interests, and activities among members and makes recommendations on matters of interest in the teaching and improvement of the law relating to sports.
Chair: Todd J. Clark, St. Thomas University School of Law
Chair-Elect: Mary M. Penrose, Texas A&M University School of Law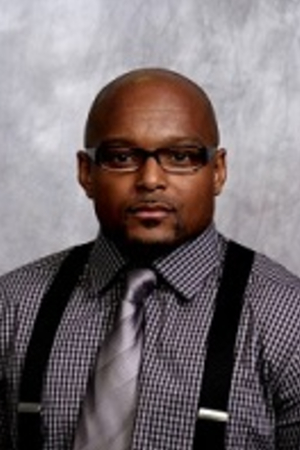 Todd J. Clark, St. Thomas University School of Law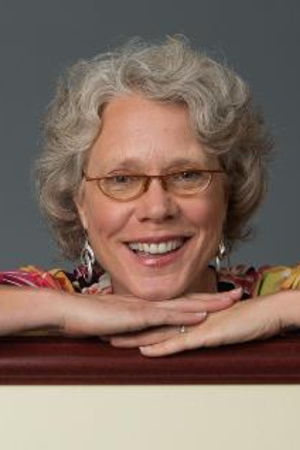 Mary M. Penrose, Texas A&M University School of Law
What made you get involved with the section, and why did you decide to join the leadership?
Mary M. Penrose: I'm a former college athlete (basketball, University of Texas – Arlington) and I come from a family of college athletes. I just find sports law to be an important subcategory of the law. One of the things I like about sports law is that sometimes it brings up constitutional law issues, free speech issues, and contract issues.
This year, the members of the section are exploring issues regarding gender, identity, health, and many others. It's such a great crossover section. You don't have to teach a sports law class to be part of our section. I'm a Title IX and criminal defense lawyer when I'm not teaching law. Getting involved with the leadership just came from watching fantastic people lead the section. And I wanted to help decide what topics we discuss at the Annual Meeting.
Todd Clark: I'm a big sports fan. I was born and raised in Columbus, Ohio so I have a substantial appreciation for sports, especially the Ohio State Buckeyes. I was also a former student-athlete (Wittenberg University). Sports law interests me because it is such a wide-sweeping area. Because of this reality, even professors that don't think they have expertise in sports law can find an area where they are an expert. For example, I had an opportunity to learn more about labor law and antitrust law by teaching sports law.
In terms of the leadership of the section, my sentiment is very similar to Meg's in that I wanted to be more actively involved in AALS, and I thought the best way for me to do that was through sports law. Many of the people that I hold in high regard are affiliated with the section. We've had great leadership in our section over the years. We are a smaller section, so the leadership must be really strong and effective.
MMP: Another area where there's a crossover with sports law and other fields is intellectual property. Now that we know the name, image, and likeness is going to be an individual's right to their own brand, per the Supreme Court, I'm already seeing college athletes trademark an insignia that they design. Sports law is growing, not constricting. This is an area of the law that I think is going to continue to expand across disciplines.
TC: I think the other thing that has been very exciting to me is the role that sports play in the way that we view the world, especially with respect to race relations and the way that we think about equality. Sports have a special place in the heart of Americans, and they also occupy a special place for me as a result of their power to foster positive outcomes and interactions.
You mentioned that Law and Sports is a smaller section. What is your leadership structure? How many people are on the executive committee?
TC: We have an executive committee with five members. We're a close-knit group and right now we're in the process of planning our panel for the Annual Meeting. People on the committee are really engaged and that's what the expectation is when you take on a leadership role in our section.
MMP: One of the advantages of the section is its tight-knit focus and its size. I'm also a member of the Section on Constitutional Law which is quite large. To be in a leadership position in this section is actually just part of joining the group and getting some time in where you familiarize yourself with what our goals are. In a very short period, I went from being a member to being on the executive committee.
What can you tell me about the section's members and the work that they do?
TC: We have some really dynamic scholars in the area. Because sports law runs the gamut, everybody has a foot in the sports law circle, but they also have a foot in other areas. We have members like Meg who is a Title IX expert, as well as experts in antitrust, labor law, and intellectual property. These issues all overlap with sports.
I've been on conference calls where I feel like a student back in class because a colleague has such a profound knowledge in an area outside my scope. To me, the greatest thing about sports law is there are so many facets of the law involved.
MMP: Not only do we represent several disciplines, but we have significant gender and racial diversity in the section. It's a dynamic cross-section of the entire AALS in terms of expertise and membership.
How do your members interact throughout the year, in addition to the Annual Meeting?
TC: I would say primarily through email and the occasional conference call. When I have a question, I will call Meg. She probably knows my number by heart because I've called her several times.
MMP: About two years ago, we started a section newsletter to expand interest in the section and showcase what members of the section are doing in their scholarly endeavors We also highlight members involved in any type of litigation or legislation.
What do you have planned for the upcoming Annual Meeting?
TC: We will co-sponsor a panel with the Section on Sexual Orientation and Gender Identity Issues and the Section on Children and the Law on transgender issues in sports law. Through our panel, we plan to provide a 360-degree review of the topic in order to facilitate a robust discussion about the critical legal issues surrounding this topic.
Can you tell me a little bit more about the section's annual award and its recipients?
TC: The award started back in 2016 and there have been six recipients since it was first awarded. Both women and men have received the award, which again, is a testament to the fact that the section highly values inclusivity.
Dionne Koller (University of Baltimore Law) has overseen the award and is helping to identify potential awardees. We take the award very seriously. In the past, our committee has engaged in many extensive and robust discussions as part of the selection process in order to identify the right recipient.
For this award, we're looking for scholarly achievement. What articles have you published? Where have you published? What is the scope of those articles? The answers to these questions have a substantial impact on identifying the recipient.
MMP: There's no shortage of individuals who have contributed to sports law. The section is much older than the award. I think that we're going to see over the next several years some of our amazing participants recognized for their work. The award is a nice testament to the staying power of sports law and the evolution of our section.
You had mentioned previously how many facets of the law touch upon sports. A number of faculty could participate in your section but may not see themselves as being sports law experts or scholars. What would be the best way for interested faculty to get involved?
MMP: Come to the Annual Meeting and contact me or Todd. We would love to see a larger membership. Maureen Weston (Pepperdine Law), who's been very active in our group, is an Alternative Dispute Resolution expert. Todd is an expert in contracts. I teach constitutional law. No matter what a person teaches or writes about, there's an area of sports law that is fertile for their participation.
The Olympic Games highlighted many issues around sports law. What has stood out to you during this unusual XXXII Olympiad?
MMP: One of the wonderful things about sports in our world is how it brings people together. We're going through this extensive period of "locked down, but not completely locked down." Are we going back to in-person activities? Are we wearing masks? And yet you watch the Olympics and you see people from different countries coming together. You see Americans, who may not usually pay attention to sports, are now swimming fans. Then we turn to basketball and then track.
When you go back in history, you see that sports have brought about so much change in racial equality and gender equality. Now we're looking at transgender issues. Sports brings people together and we can see the hope. We can see the sportsmanship, the friendship, the success, and the failure. We saw a race where two runners tripped – an American and a Botswana – and they picked each other up to finish the race. And then we saw another instance where a high jumper from Qatar was tied with a competitor and friend from Italy. And they had to decide at the very end, was there going to be a jump-off? And the gentleman from Qatar, who had previously said the only thing he needed was a gold medal, looks at his competitor and he says, "Can we both get gold?" The official confirmed that they could. I mean, if that's the world we all live in, we can live happily ever after.
TC: This Olympics is really special because it's illustrating the way that the world has changed around us. If you think back to the 1968 Mexico City Olympics, where US athletes John Carlos and Tommie Smith engaged in the Black Power salute, that symbolism brought issues of racial injustice in America to the forefront of the American and World consciousness. It was a powerful moment. Although they were acting for the betterment of Black people in America, they got destroyed by the media and by public opinion.
In some ways, we are at a different point. People recognize that sports can be a great way of bringing attention to important issues. It's amazing to see athletes feel empowered enough to take a stand and say, "This is what I believe," or, "This is wrong." There's a lot of value in that. We live in a world that is more welcoming to the athlete, not just in standing on the podium to collect an award, but in respecting those athletes that desire to make a difference in the world by fighting for justice. These Olympics are illustrating the positivity that can be accomplished through that experience.
How are economic and racial injustice issues currently being addressed within sports law?
TC: The discussion around name, image, and likeness have some racial overtones. Minority athletes make up a majority of college football teams. A lot of the stuff that's happening at the NCAA level, such as conference realignment, was driven by college football. There's an argument to be made that there is a level of exploitation where colleges are profiting off the backs of individuals that come from disadvantaged backgrounds. But yet, the athlete wasn't really able to receive adequate compensation.
Traditionally, the primary argument was that the education an athlete receives is sufficient compensation for his or her participation. However, many universities, especially in college football, were making substantially more from the athlete's own name, image, and likeness that far exceeded the value of the scholarship the university provided as "consideration."
This summer, I had the pleasure of teaching a sports law class with my friend, colleague, and mentor, andré cummings at the University of Arkansas Little Rock. Whenever we would have discussions about various issues, we would say, "Okay, pause. This is a Black Lives Matter moment." And so whatever topic we were discussing at that particular time, we would talk about how that issue had an impact on Black Lives Matter.
MMP: We have now co-ed swimming competitions. We have co-ed track and field events. Some people may like that, and some may not. But looking at the issues involving the US women's soccer team and pay equity – I agree with Todd one hundred percent, there's a racial dynamic to name image and likeness issues – but there's also a gender equality issue as well. Now you're going to see some of our top female athletes test the market. We have to give credit to the US Supreme Court, even though this was in the form of an antitrust suit, they were able to see the value of name, image, and likeness as well as the race and gender issues that were behind this decision.
TC: Athletes now have voices. In my sports law class, we discussed how the University of Missouri football players, along with other students, were successful in removing a college university president that had been insensitive to issues of race and equality on the campus. That was in 2015. That would have been unheard of in 2012, let alone the 1980s. This is part of the discussion that's happening around sports law.
What do you think are the long- and short-term effects of COVID-19 on sports and law?
TC: At the NCAA level, Oklahoma and Texas are now relocating from the Big 12 to the SEC. This not only impacts college football but all college sports. This move was partly attributable to COVID-19 and the revenue programs lost as a result of the shutdown. This experience heightened the importance of having strong revenue streams. University budgets at some schools are fairly thin. Many athletic departments are funded, especially at larger institutions, by college football. Schools need to put themselves in the best position to make money in order to fund operations. Moreover, because of these budgetary shortfalls, there will be a host of Title IX issues to consider if schools shut down programs as the result of lost revenue. These immediate short-term changes, fueled by the pandemic, are going to result in long-term consequences.
Since starting your academic careers, what do you think is the most significant change to the way that you teach issues related to sports law?
MMP: The question of free speech has changed a lot. Now athletes are able to use social media. But we have to be careful in balancing these speech rights because athletes are also members of a team as well as individual brands. Athletes can point out the injustices they're enduring, such as the conditions at an NCAA tournament where the men have access to top-notch facilities and the women had different, often lesser, weight rooms and facilities.
I've seen big changes in the free speech and name, image, likeness arena since I was a college athlete, where issues were more education-driven. Now it is more individual rights and value-driven. Social media is this dynamic that we could not have even envisioned 15 years ago.
TC: 10 years ago, most people would have been against student-athletes receiving compensation. But now opinions are changing. This aligns very closely with what Meg said. The way that we are thinking about the individuals that participate on teams is completely different. We know that the team is a team, but also a collection of individuals that now have the ability to create their own individual brands.
One of the things that I do in my sports law course is emphasize issues of inequality and injustice in a respectful and safe manner.
For example, in one particular class, we discussed the implications of the NFL adopting a policy requiring that athletes stand for the National Anthem. The reaction was, "Well, wait a minute, the sports teams are not state actors, so you don't have the same constitutional protections." Then we had a wonderful conversation in the class about how you could argue that a professional sports team in the NFL is a state actor. Somebody had found an article that commented that the US Department of Defense had contributed money to promote the military and patriotism at sporting events. Because the NFL was receiving substantial money from the federal government, there was a creative argument that they were state actors and certain constitutional protections applied.
These types of discussions are really exciting. Because the world around us is changing so much, it forces me to stay abreast of everything that's happening so that I can bring it into the classroom. Students are seeing it on social media and they want to discuss it.
MMP: Sports has the capacity, more than probably any other vehicle, to lead to positive change, whether that's in the areas of racial injustice, economic injustice, or domestic violence. When the NFL came out with the series of ads on these issues, we see what happens. There's almost a higher standard that we expect of our athletes. If they get into some type of trouble, they're suspended.
There is a Dodgers pitcher who is accused of sexual violence. He's one of the best pitchers in all of baseball and was suspended immediately. I often wonder whether sports law is driving the change, or whether sports fans are helping drive the change to hold athletes to a higher standard. Because we know they do have a platform.
Sometimes when we agree with the athletes, we love the platform. We want the Wheaties box. We want whatever they have that we like. But when we disagree with them, whether it's kneeling for the National Anthem or taking a political stand that people don't really want to hear, then we see some people say, "Just dribble. LeBron, you're the greatest basketball player, but we just want you to dribble." And then yet, when he takes his resources and makes a change for an entire generation of kids, we see that the power these athletes have to do good in the world.
Anything that you would like to add?
TC: Thank you. We would just like to say, if anybody is interested in joining the section, even if you don't teach sports law, please get in touch with us. If you're looking for an opportunity to get involved in leadership in an AALS section earlier, the smaller size of our section more reasonably affords that opportunity.