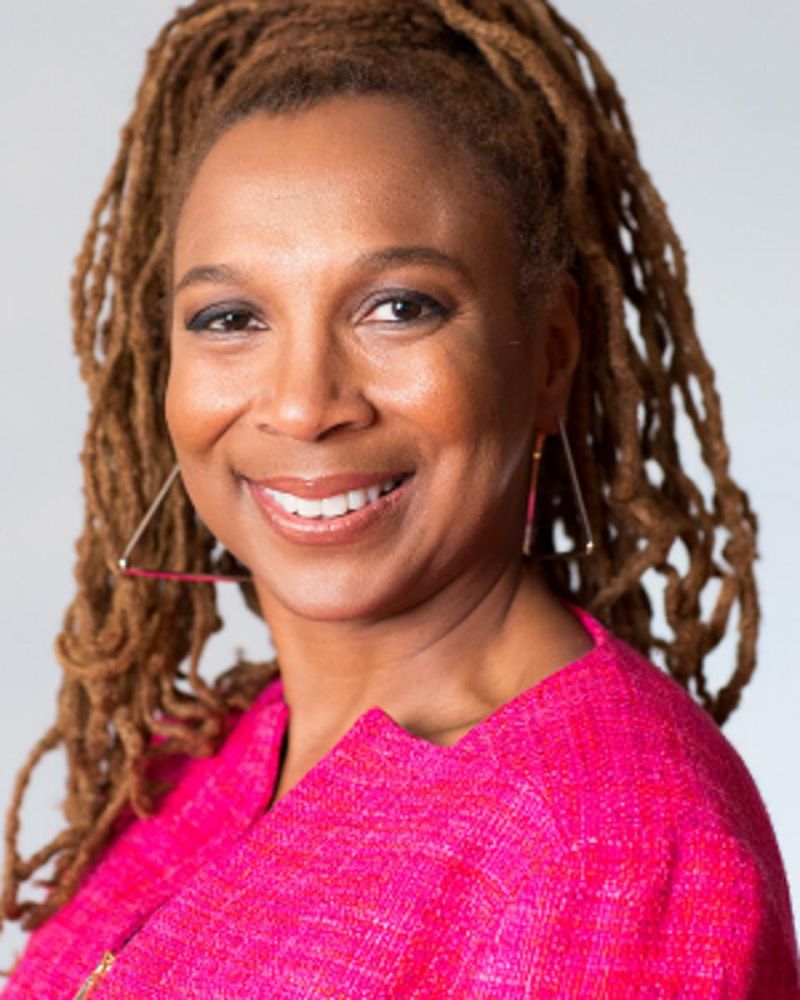 The Association of American Law Schools (AALS) is honoring Professor Kimberlé W. Crenshaw with the 2021 AALS Triennial Award for Lifetime Service to Legal Education and the Legal Profession. Spanning more than 35 years, Professor Crenshaw's career has been defined by her numerous contributions to the advancement of civil rights, critical race theory, feminist legal theory, and race and the law. She is known for establishing the concept of intersectionality, which examines how class, gender, race, and other characteristics overlap and compound to help explain systemic discrimination and inequality in society.
"I would have been delighted to have received the AALS Triennial Award under any circumstances, but it is especially heartening to be honored by my colleagues at a time in which critical race theory and intersectionality have become targets of censorship and legal prohibition in many parts of our country," Professor Crenshaw said. "Looking back through today's conditions, I do not take for granted how the liberty I enjoyed as a young scholar was guarded not only by those who found value in the substance of my work, but also by critics who defended my right to think, teach, and write. While the pattern of race, reform, and retrenchment unfolding today is not new to me, the narrowing platform for critical thinking across the country is deeply troubling. This extraordinary award elevates my hope that the legal academy will stand firm against the deepening crisis over independent thought, free speech, and democratic participation, ensuring the next generation will understand better the challenges to our multiracial democracy that we are struggling with today."
A 1984 graduate at Harvard Law School, Professor Crenshaw started teaching in 1986. She is currently the Distinguished Professor of Law and Promise Institute Chair in Human Rights at UCLA as well as the Isidor and Seville Sulzbacher Professor of Law at Columbia Law School, where she founded the Center for Intersectionality & Social Policy Studies in 2011.
Professor Crenshaw has contributed more than 30 articles to various scholarly outlets. She is also the co-author of the book Words that Wound: Critical Race Theory, Assaultive Speech, and the First Amendment and co-editor of the volumes Critical Race Theory and Seeing Race Again: Countering Colorblindness across the Disciplines.
Professor Crenshaw has been an active volunteer with AALS, including serving on the 2008 Committee on Scholarly Papers and participating in a plenary session at the 2016 Conference on Clinical Legal Education.
She has been honored with several awards throughout her career including the Lucy Terry Prince Unsung Heroine Award from the Lawyers Committee on Civil Rights Under Law and Professor of the Year at UCLA Law School in 1991 and 1994. Professor Crenshaw has also received lifetime achievement awards from Planned Parenthood, and the ERA Coalition. In 2021, she was honored by the AALS Section on Women in Legal Education with the Ruth Bader Ginsburg Lifetime Achievement Award. Crenshaw has also been named to prestigious fellowships including the ACLU Ira Glasser Racial Justice Fellowship, Centennial Professorship at the London School of Economics, Fulbright Distinguished Chair for Latin America, and the In-residence Fellowship at the Center for Advanced Study in Behavioral Science at Stanford University.
Professor Crenshaw has received Honorary Doctorates from Smith College, York University, KU Leuven, and John Jay College of Criminal Justice. She has been inducted to the American Academy of Political and Social Sciences and to the National Academy of Arts and Sciences. Crenshaw serves on the National Academy of Science's Committee of Law and Justice and the Board of Directors of the Sundance Institute.
Her commitment to public education grounds her popular podcast, Intersectionality Matters! as well as her virtual town hall series, "Under the Black Light: The Intersectional Vulnerabilities that Covid lays Bare."
In nominating Professor Crenshaw for the award, colleagues praised her commitment to civil and human rights and numerous contributions to the legal academy. "Professor Crenshaw is incredibly deserving of this honor because of her contributions to legal scholarship, her commitment to diversity in the legal academy, her decades of providing inspiration and mentoring to students and faculty, and her contributions to the legal curriculum," said Angela Onwuachi-Willig, Dean, Boston University School of Law. "Professor Crenshaw maintains that social justice writing, scholarship, activism should not be about talking into a vacuum; rather, they should involve talking back against the systems of thought, against the assumptions, against the power that has lined up throughout history to tell us that some of us are not worthy of being full citizens and that some of our dreams are not worthy of being realized."
Professor Crenshaw will be the sixth AALS Triennial Award recipient. Previous recipients were: Professor of Law and Counselor to the President, Vice Dean Norman Dorsen of New York University (2006); Judge, Professor, and former Dean Guido Calabresi of Yale Law School (2009); Professor Derrick Bell of New York University School of Law (2012); Professor and former Dean Herma Hill Kay of University of California, Berkeley School of Law (2015); and Professor Michael A. Olivas of University of Houston Law Center (2018). The award will be presented during an awards ceremony at the 2022 AALS Annual Meeting in January.