By AALS President Vincent Rougeau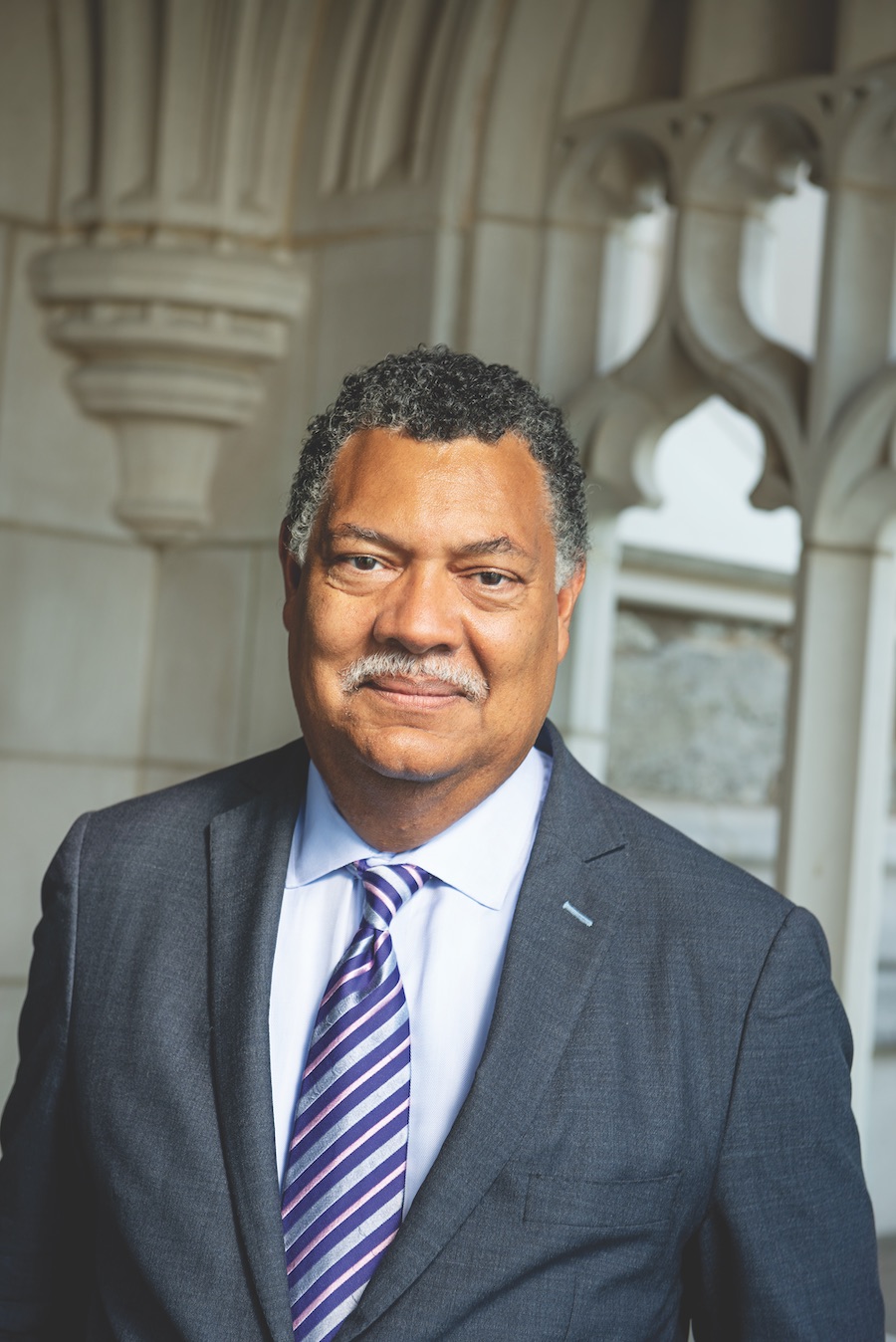 After a very difficult fifteen months of the pandemic, the late spring and early summer allowed most of us to finally return to something approaching normal on our campuses and in our everyday lives. It was refreshing to remove our masks and heartwarming to visit and embrace loved ones whom we had not seen or touched in a very long time. We were reminded of the blessings of the simple things in life we often take for granted.
Yet, as we approach the last weeks of summer and prepare for an academic year in which we all hope to return to in-person learning, we are confronted with the reality that the pandemic is not over. Around the country, it surges anew, although this time its impacts vary dramatically by geography based on the rates of vaccination in particular communities. We may once again need to consider mask mandates and restrictions on larger indoor gatherings, particularly as colder weather approaches. Mask mandates have already returned to some of our campuses.
Many of the states that are heavily impacted by this most recent surge in COVID-19 cases are among those that have proposed or passed legislation to remove or restrict expanded voting procedures that were put in place earlier in the pandemic to make voting more accessible and safer. These also tend to be states where significant percentages of the population are not vaccinated. As was noted so often during the AALS Conference on Rebuilding Democracy and the Rule of Law in June, the pandemic is forcing us to think carefully about the role broad access to voting plays in the health of American democracy, and major tensions around voting have emerged along the typical political fault lines in American life.
As I write, a large group of Democratic legislators from Texas is holed up in Washington, DC in an effort to deny the Texas legislature a quorum. They oppose pending legislation in the state that will enact new restrictions to voting access in the wake of the 2020 election. The controversy around voting in Texas (and many other states) and the resurgence of COVID-19 infections due in part to low vaccination rates in states such as Texas are different issues, but they are linked in their relationship to the critical role citizen participation in voting plays in maintaining the integrity of a democratic form of government.
The right to vote is at the heart of what makes a democracy truly reflective of the will of those governed. It was only in the mid-20th century that all American citizens were fully able to access this right across the entire nation in a meaningful way, and it required the blood, sweat, and tears of many activists on the ground, as well as federal legislation. Yet, in a 2019 study of expert perceptions of electoral integrity conducted by scholars at the Electoral Integrity Project at Harvard and the University of Sydney, the US ranked below all of the other advanced, affluent democracies around the world in electoral integrity, as well as below many less affluent countries that are relatively new democracies. Gerrymandered district boundaries and convoluted legal frameworks were seen as the two worst aspects of the US election system.
Citizens must take their right to vote seriously by making every reasonable effort to vote, but governments must also encourage and support voter participation. In almost all of Europe, for example, voter registration is compulsory. In the UK and New Zealand, failing to register to vote is punishable by a fine. What we now see in many parts of the US is the opposite. Registering to vote is often designed to be cumbersome, and it is not uncommon for registered voters to be dropped from the voting rolls after short periods of time, obliging them to register repeatedly and sometimes inconveniently, assuming they choose to do so at all.
One positive impact of the pandemic was that it forced many states to provide new ways to register and access the ballot box. Some, such as mail-in voting, have long been used in certain states and other democracies successfully, often in the context of liberal or mandatory registration and automatic mailing of ballots to registered voters. Legislation to limit the use of expanded voting options is routinely justified based on the false premise that American elections are insecure (there is no credible evidence that has demonstrated this) and that the liberalization of voting during the pandemic was an invitation to future fraud and abuse (despite these methods being employed successfully in other American states and around the world). These legislative efforts are examples of governments at the state level abandoning their obligation to provide meaningful and widespread access to voting and in some cases actively seeking to suppress voting in certain demographic cohorts.
Broad access to alternatives to in-person voting may become an essential way for many citizens to vote going forward. The large number of unvaccinated people in the American population not only has fueled the current surge of the delta variant of COVID-19, but it also will aid the emergence of new and possibly more virulent strains of the virus. Even if we can raise vaccination rates in the United States, large numbers of people around the world are not yet vaccinated and will not be anytime soon. Unfortunately, we are likely to be living with COVID-19 outbreaks for years to come.
Despite this difficult time of the pandemic, the United States has an opportunity to strengthen democratic participation by retaining and improving the ways that access to voting has been expanded in response to the public health crisis. Far from protecting the integrity of our democracy, current attempts to make voting more difficult stifle the voices of many of the governed, undermining our commitment to being a government by and for the people. As the AALS Conference on Rebuilding Democracy and the Rule of Law made clear, there are many bipartisan ways that Americans can work together to create a voting system in this country that enhances participation and responds appropriately to public health realities that may be with us for some time. The legal academy and the legal profession should remain at the forefront of these efforts.