January 8, 2022
By Judith Areen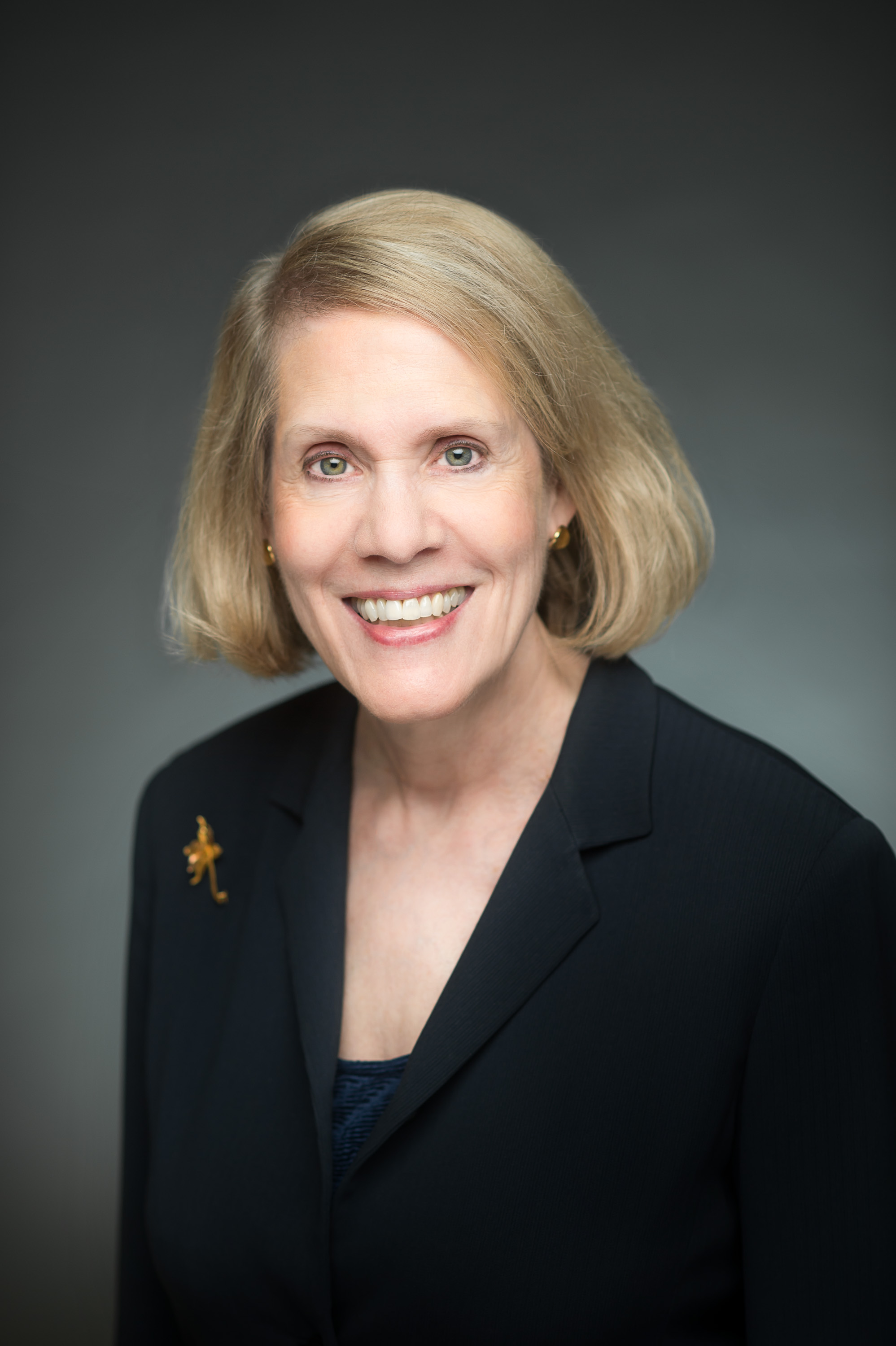 We began 2021 with a fair amount of hope. The previous year had been a very difficult one for the nation and the world, but by January of 2021, vaccines to protect us from being seriously ill with COVID-19 were being produced and would soon be made widely available. But 2021 ended on a dismal note. Omicron, a second major variant of COVID, brought the highest infection rates of the pandemic to our nation and a growing number of hospitals did not have enough healthy staff to treat the rising number of patients. Writer Lyz Lenz captured the moment when she said it feels as if we have been running a marathon for almost two years, only to have the finish line moved farther ahead.
Most law schools resumed in-person classes in the fall of 2021, but by December were forced back to virtual for final exams and for the first weeks in January. It's been a difficult time for AALS staff too. We did not face the challenge of offering in-person classes this fall but working virtually for almost two years has left many of us feeling isolated and some ill with COVID.
The challenges of 2021 were not limited to the pandemic. The hope that so many of us felt in early 2021 was deeply shaken by the events of January 6 when a mob attacked the Capitol during our Annual Meeting. Law school deans when they gathered that Friday, and led by Dean Heather Gerken of Yale, put together an important statement on the ethical responsibilities of lawyers. AALS also organized a first-ever May Conference on Rebuilding Democracy and the Rule of Law that inspired both panels and papers focused on how to require better behavior by future presidents and how best to protect the right to vote.
One year later, both of those challenges remain. The lack of progress makes it more important than ever that law schools educate their students and their local communities. It seems particularly fitting, therefore, that President Erwin Chemerinsky has selected as the AALS theme for 2022 "How Law Schools Can Make a Difference."
1. AALS Support for Law Schools During the Pandemic
A core part of the mission of AALS is to provide law schools deans with opportunities to work together on matters of common concern. In March of 2020, we partnered with Kellye Testy, the President of LSAC and her team to provide regular video conferences open to all law school deans. Called the "Deans Dialogues," the series initially took place weekly with more than 130 – 140 deans in attendance. In 2021, AALS and LSAC continued the dialogues although we are now meeting monthly. The sessions typically include a report from Bill Adams of the ABA Section on Legal Education and Admission to the Bar, Jim Leipold of NALP, and Judith Gundersen of NCBE. We often have a university president or provost join us who previously served as a law school dean. Many deans have reported that other deans on their campus wish their discipline offered something similar.
In addition to the Deans Dialogues, we began hosting "Faculty Focus," a series of hour-long webinars designed for early-career faculty because they were particularly disrupted by the pandemic. Each webinar features expert advice from law school leaders and faculty, including early-career faculty. The intent is to encourage conversations and connection across schools and teaching areas. The series will continue in the spring of 2022, under the leadership of Elizabeth Patterson, our Senior Counselor.
2. Serving as a More Effective Voice for Legal Education
AALS continues to showcase the innovations and accomplishments of member and fee-paid law schools for policymakers, leaders of the bar and bench, the media prospective law students and the public. The homepage of the AALS website has been redesigned to better celebrate the accomplishments of our colleagues and schools.
We rely on your schools (and your communication directors) to submit material to be featured on the website. Most national reporters do not follow all of the nearly 200 ABA-accredited law schools, but most follow our website, particularly our weekly digest of activities at law schools around the nation. In this way, we increase the likelihood that your accomplishments will be shared with a national audience.
As we hope you know, the homepage includes a calendar of upcoming symposia at law schools that is regularly updated. For the past year most have been provided virtually, which has made it possible for more of you to attend.
Interested reporters—and faculty—can subscribe to a weekly Legal Education News Digest and Legal Education Blogs Digest. An archive of prior posts is available on the webpage. Last year we also added a new page that lists recent books by faculty. The page contains brief descriptions of each book listed, and directions on how faculty can submit books for inclusion.
3. Faculty Appointment Services
Every year, AALS provides a Faculty Appointments Register where prospective faculty can submit applications that are made available to interested law schools. We also support a Placement Bulletin for schools to list their available positions. Until 2020, we also held a Faculty Recruitment Conference where schools and candidates could come to a central location for initial interviews. In 2020, and again in 2021, the Conference was cancelled because of COVID concerns. In 2021, the Marriott Wardman Park, the hotel that has long been the venue for the Faculty Recruitment Conference, filed for bankruptcy.
To support law schools in seasons without a faculty recruitment conference, we hosted two workshops. First, in 2020, a webinar was developed by Sean Megan Scott, President and Dean of California Western School of Law and Darby Dickerson, then President of AALS, for the benefit of faculty candidates. In the summer of 2021, we added a webinar for Faculty Recruitment Committee members.
4. Improving Services to Sections
For several years, AALS has focused more staff time and resources on our 104 Sections because they are the primary point of contact most faculty have with AALS. Section webpages were redesigned to make content including newsletters, upcoming events, and announcements more readily available to Section members. In addition, we have supported a growing number of Sections in offering webinars to their members, a particularly valuable service during the pandemic. In 2021, AALS held 43 Section Webinars with over 3,000 registrants. They focused on a range of topics including adapting from teaching in person to teaching virtually, engaging students in the online curriculum, digital accessibility, and racial justice. We have appointed Clarissa Ortiz as our first Associate Director of Section Services, and she is working hard with our Section officers.
We invite you to join us in our new focus on Sections by reaching out to faculty at your school to explain AALS to them, and why they might find it valuable to join a Section. We hope you will also encourage them to become more active in at least one Section by volunteering to join the leadership of a Section.
* * *
I want to end by thanking the talented and hard-working staff of the AALS. It is a small group (only 26 plus a few students) yet they have supported not only two virtual Annual Meetings, but have overseen the many new programs I have mentioned all from their own homes.
It continues to be a privilege and an honor for me to work with all of you and the more than 1,000 volunteer faculty, deans, and administrators who plan the AALS professional development programs, speak at those programs, serve as AALS and Section officers, and work on our new initiatives. Without your support and hard work, and that of your faculty and staff colleagues, AALS would not be able to function. On behalf of the entire staff, I extend our deep thanks for all that you do.