The AALS Nominating Committee for 2023 Officers and Members of the Executive Committee recommends the following accomplished teacher-scholars and highly capable volunteers for positions on the AALS Executive Committee. At the Meeting of the House of Representatives at the AALS Annual Meeting in San Diego, CA, the Committee will present these nominees to the House.
Melanie D. Wilson – President-Elect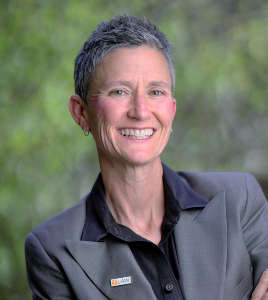 Melanie D. Wilson is Dean and Roy L. Steinheimer, Jr., Professor of Law at Washington and Lee University School of Law. Dean Wilson is a graduate of the University of Georgia with a degree in journalism (BA, magna cum laude, 1987) and law degree (JD, magna cum laude, 1990), where she was a member of the Order of the Coif. From 2015-2020, she served as the Dean and Lindsay Young Distinguished Professor of Law at the University of Tennessee College of Law. Prior to that, she was professor of law, associate dean for academic affairs, and director of diversity and inclusion at the University of Kansas School of Law.
Before entering the academy, Dean Wilson practiced in both the public and private sectors, including serving as an assistant attorney general in Georgia and later as an assistant United States attorney for six years.
Dean Wilson is a member of the AALS Executive Committee, on a three-year term ending in 2022. She served on the AALS Nominating Committee in 2017-18. A frequent speaker on leadership and diversity, she spoke at the January 2021 AALS Annual Meeting on "Opportunities and Challenges for LGBTQ+ Persons in Leadership, as part of an Arc of Career Panel.
Wilson has taught a variety of courses, including Criminal Procedure, Criminal Law, and Evidence. She is the co-author of several books about criminal procedure, including, and Gilbert Law Summaries, both with past AALS President Paul Marcus. Wilson has also authored numerous essays and articles about criminal law and procedure.
She received the Howard M. and Susan Immel Award for Teaching Excellence at the University of Kansas School of Law in 2011. She was also named Outstanding Woman Educator of 2015 by the University of Kansas.
Anthony W. Crowell – Executive Committee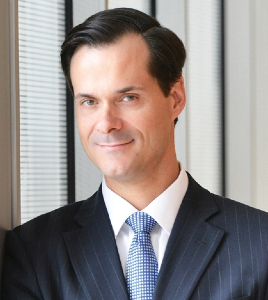 Anthony W. Crowell is Dean and President, and Professor of Law, at New York Law School. He has served in these roles since 2012, and prior to that was an adjunct professor at the school for nine years. Previously, he served as an adjunct professor at Brooklyn Law School for twelve years. He teaches state and local government law courses. He earned his JD from American University, Washington College of Law in 1997, attending as an evening student while working full-time managing government affairs and policy at the International City/County Management Association, and serving as a law clerk at the State and Local Legal Center.
Dean Crowell began his career in public service as an Assistant Corporation Counsel in the New York City Law Department. During that time, he took a leading role in 9/11 recovery and served as counsel to the city's Family Assistance Center, aiding families of 9/11 victims and directing the city's World Trade Center Death Certificate Program. He then spent a decade in City Hall as Counselor to New York City Mayor Michael Bloomberg, as well as general counsel to the Office of the Mayor, working on a broad array of legal, policy, and governance matters, including civil rights and government-access initiatives affecting the LGBTQIA+ community, women, immigrants, and people with disabilities.
In his decade at New York Law School, Dean Crowell has led the adoption of a new curriculum and the expansion NYLS's clinical and experiential learning programs; launched the NYLS Social Justice Hub, providing co-working space to national legal advocacy nonprofits and giving students opportunities to engage on the frontlines of social change; issued the school's first two comprehensive strategic plans, its first NYLS Institutional Diversity Plan, and established a new Faculty Committee on Diversity and Inclusion to guide the plan's implementation; and created a new Office of Diversity and Inclusion, staffed by professionals from across the law school.
Dean Crowell has served as an AALS/ABA law school site reviewer since 2017. He routinely plans and facilitates sessions at the AALS Annual Meeting and at the AALS Deans Forum.
Dean Crowell is the President of the National Association of Standalone Graduate Schools. He is a Commissioner on the New York City Planning Commission. He is Chair of the Independent Review Committee (of Law Deans) for Nominations to the New York State Commission on Ethics and Lobbying in Government. He serves on the Executive Committees of the Boards of Trustees of both the Brooklyn Public Library as well as the Commission on Independent Colleges and Universities in New York. And he is a member of the Boards of Directors of the Citizens Union Foundation in New York and the Congressional Award Foundation in Washington. He previously served for nine years as a member of the New York City Conflicts of Interest Board.
Renée McDonald Hutchins – Executive Committee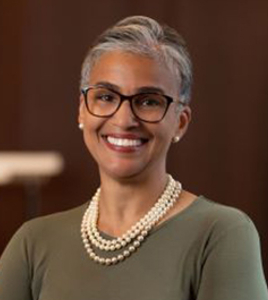 Renée McDonald Hutchins is Dean of University of Maryland Francis King Carey School of Law. Previously, she was dean at the University of the District of Columbia David A. Clarke School of Law from 2019 to 2022. Before her deanship at UDC Law, Dean Hutchins was a member of the Maryland Carey Law faculty, where she founded and taught the Appellate and Post-conviction Advocacy Clinic, co-directed the Clinical Law Program, and was named the Jacob A. France Professor of Public Interest Law. Hutchins earned a bachelor's degree in mathematics from Spelman College, America's oldest historically Black liberal arts college for women. She went on to receive her JD from Yale Law School.
In her extensive experience as a legal educator, Dean Hutchins has worked at public and private institutions, large and small schools, HBCUs and PWIs, and as both a clinical and classroom teacher. She has served as a faculty member and as an administrator. Before joining the academy, she worked for more than a decade in a broad variety of practice settings including as a private attorney, a federal prosecutor, and a public defender. After law school, Dean Hutchins clerked for Nathaniel R. Jones of the U.S. Court of Appeals for the Sixth Circuit.
Dean Hutchins is a leading expert on the Fourth Amendment and criminal appellate practice, and is often called upon as a foremost media expert on racial profiling and stop-and-frisk. She authored the textbook Developing Professional Skills: Criminal Procedure and is co-author of the textbooks Learning Criminal Procedure and Essential Lawyering Skills. She has served on the AALS Standing Committee on Clinical Legal Education and the CLEA Board of Directors.
Hutchins completed three four-year terms on the Maryland Appellate Courts Judicial Nominating Commission and was previously on the Board of Directors for the ACLU-DC. Currently, she serves on the Board of Directors for AccessLex, the board of the Maryland Office of the Public Defender, and on the Maryland Access to Justice Commission. In 2017, she was elected to the prestigious American Law Institute.
---
Mark Alexander – 2023 AALS President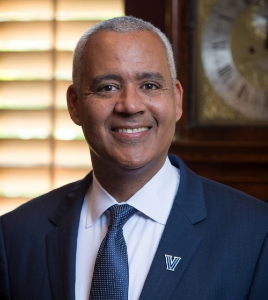 Mark Alexander has been the AALS President-Elect since his election to the role at the 2022 AALS Annual Meeting in January, and per AALS bylaws will become president at the Meeting of the House of Representatives in San Diego. Alexander is the Arthur J. Kania Dean and Professor of Law at the Villanova University Charles Widger School of Law. Dean Alexander received a BA in Architecture and his JD from Yale University. His areas of expertise include constitutional law, election law, the First Amendment, and criminal procedure. Dean Alexander's interests in research include the constitutional dimensions of election law and campaign reform.
Previously, he served as Associate Dean for Academics and a Professor of Law at Seton Hall University School of Law, where he was awarded Professor of the Year three times.
Dean Alexander has authored several books on the First Amendment and constitutional law. He has also been published in leading journals such as Stanford Law & Policy Review, Harvard Journal of Law & Public Policy, and NYU Review of Law & Social Change. Dean Alexander has made multiple appearances on national television broadcasts, and is regularly interviewed by national print and broadcast media. He is a highly regarded speaker and panelist for national and international law symposiums and academic forums.
In addition to his academic leadership, Dean Alexander has served as an issues director and advisor for several high-profile political campaigns. In 2012, he was a candidate for the 34th Legislative District of the New Jersey State Senate. He also possesses experience abroad, having spent a year in Spain on a Fulbright Scholarship teaching American law and politics as well as teaching in the Seton Hall Law-in-Italy program. Following this, he was appointed by President Barack Obama and served on the J. William Fulbright Foreign Scholarship Board from 2010-2014. He is also a fellow of the U.S.-Japan Leadership Program.
Alexander previously served on the Executive Committee from 2018-2020. He was also a part of the committee on Audit and Association Investment Policy and a member of the Deans' Steering Committee.