AALS sections provide opportunities for law school faculty and staff to connect on issues of shared interest. Each of the associations 104 sections is focused on a different academic discipline, affinity group, or administrative area. For a full list of sections and information on how to join, please visit aals.org/sections.
As part of the ongoing "Spotlight on Sections" series, AALS sat down with the leadership of the Section on Civil Rights for a Q&A.
Chair: Elizabeth M. Iglesias, University of Miami School of Law
Chair-Elect: Michael Pinard, University of Maryland Francis King Carey School of Law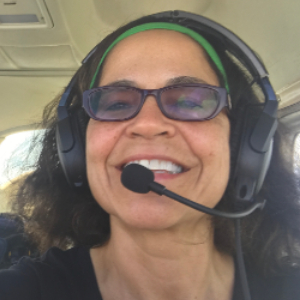 Elizabeth M. Iglesias, University of Miami School of Law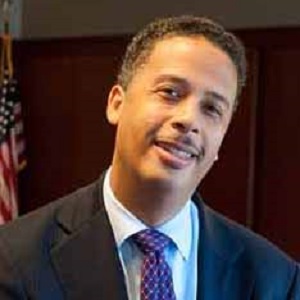 Michael Pinard, University of Maryland Francis King Carey School of Law
What can you tell me about the people in your section? Who are they, and what kind of work do they do?
Elizabeth M. Iglesias: There was a concerted effort several years ago to reestablish the Civil Rights section after a period of inactivity. We wanted to ensure that in its new iteration, the section would approach civil rights broadly, incorporating not only Section 1983 to enforce constitutional rights against state actors and Bivens Actions to enforce against Federal actors, but also statutory rights based on disability, anti-discrimination, and employment laws, as well as the Fair Housing Act. We also understand that the world is increasingly globalized, and that defending and promoting civil rights often requires us to look at international law. We've attracted people who specialize in all areas of enforcement of civil rights, including international human rights scholars.
Michael Pinard: At the macro level, our focus is all about trying our best to amplify ways the law marginalizes communities, give voice to these realities and make them known, and then try to remedy.
Do you think that the current civil rights uprisings have the potential to generate lasting change? Do you see something different about this moment compared to other Black Lives Matter protest movements since 2014?
MP: I personally think this feels different, in part because of the media and social media attention. As many have pointed out, we're seeing multi-racial and multi-generational coalitions come together, which is different than some movements in the past. I'm hopeful for lasting change. But in civil rights work, there has always been the response to monumental change which is to become more oppressive in law and actions. One key lesson of civil rights work is that it just never ends: no matter what change you get, or how monumental it is, you have to prepare for the response to it.
EI: Legislative enactments of the sort that have been proposed in the House of Representatives could be lasting and significantly beneficial. Proposals related to statutory and qualified immunity would have a significant impact on accountability of individual police officers for the violation of established constitutional rights, as well as the way that police forces are trained and disciplined. There are also proposals at state and local levels to reallocate funding from police departments to social work and other types of community organizations. Sometimes services are inappropriately tasked to the police when other types of state actors will respond more appropriately to the underlying need than a police approach. Proposals to cut the supply of military weapons and training are important and, if they succeed, will have lasting positive effect on policing in America.
I think that Black Lives Matter protests have caught the attention of federal, state, and local governments, and these legislative bodies include more people who represent and are part of the communities that recognize the significance of police brutality and the importance of dealing with it. All of those factors lead to the possibility that this could be a transformative moment, but I think we have much to be wary of as well, because this is an unusually problematic federal administration.
MP: I'm optimistic, because I have to be. Without optimism, you don't even see the vision for change. So I'm optimistic that change will come about, but I do think that one lesson we learn over and over is that you have to be vigilant to make sure change is actually realized.
What areas are you most encouraged about the potential for progress in civil rights in the United States today? What inspires your optimism? What do you see most promise in?
MP: I think bringing history and context to current conversations about policing is a cause for optimism. In relation to the pandemic, there is greater understanding of disparities along lines of health, employment, education, etc. Any time you have more awareness and more conversations, I think there is cause to hope that change is finally possible. All of these movements are built upon history and momentum. Now, we are seeing a greater understanding of how many issues are not separate, but interconnected, which would then bring greater potential to change multiple systems.
EI: It's important to continue to shine a light. It shows the path; if you turn it off, then nobody knows where to go. I think we're in an incredibly significant moment in American history, and the country's future will be determined by what happens in the next few months. The possibility of these social movements closing the deal for significant, positive changes turns on the next election. Without a change in administration, I think it's very dire. Right now civil rights are teetering between the possibility for progressive transformation or something very dark. Look at what is happening with the Department of Homeland Security sending people to Portland. That should not be viewed as normal. That is really quite alarming. Combined with Trump's initial attempt to invoke the Insurrection Act, these are very alarming gestures coming from the President. These are reasons why I'm very wary. I think defense of voting rights is critical for this next election.
MP: I always question why it takes this long to get this much momentum. It's driven by a particular tragedy that plays out across the world, but we have these and other tragedies playing out every single day and going unnoticed. While we're in this moment, we should question why it took the particular atrocities [of the COVID pandemic and the killing of George Floyd] to achieve the momentum that we have.
To Lisa's point, voting is obviously incredibly important. We have seen a sustained attack on voting rights that will continue this fall. We've already seen the roadmap and watched it begin to play out in the disaster of some of these primaries. We see that voting rights are very malleable when it comes to these same marginalized communities. We have to be wary and vigilant of this election and of sustained efforts to suppress voting access.
How are civil rights and the COVID-19 pandemic interrelated? What issues have come about in the civil rights area due to the pandemic?
EI: The pandemic is the impetus for a joint program we are doing with the Section on Poverty Law. It has caused major health risks and deaths in addition to straining the medical infrastructure and access to medicine and treatment. It also resulted in stay-at-home orders, which shut down massive segments of the economy, particularly  small businesses and independent contractors who don't have a lot of savings to rely upon. Employees were told to stay at home, and while some of them could work remotely,  others were furloughed. The combination of the health crisis and the economic crisis revealed all kinds of extreme vulnerabilities, to which people reacted in different ways. Protesters in Michigan came out with their guns in order to force the Michigan legislature to pull back their stay-at-home orders. By contrast, there were essential workers who were told they would not be eligible for unemployment insurance if they refused to  go to work. So these essential workers are  going to work, and they're bringing back COVID-19 into poor communities as well as Latinx and Black communities. Structural economic inequality has been revealed as a site of differential vulnerability for people, but there's also a civil rights component. Police were very deferential to the protestors in Michigan, but they were not so deferential to the protestors in Black Lives Matter or to work stoppages and protests by workers objecting to workplace risks of infection. There is a problem at the intersection of inequality in the economy and inequality of being treated respectfully by the police.
MP: Another specific example is in secondary education. Who has access to the technology necessary to learn at home? What is being done for students who have learning disabilities? What kind of accommodations are they able to get in their homes for remote learning? We've seen an exacerbation of the educational disparities that have long plagued our public schools now being played out in remote learning.
How is your section responding to all the current events that are happening?
EI: Shortly after the World Health Organization declared COVID-19 to be a pandemic and different authorities started to issue stay-at-home orders, I sent the section an invitation to participate in a working group on civil rights in a time of coronavirus. At this point, 18 of us have met by Zoom, exchanged emails, talked on the phone, and are working toward an online conference to talk about the many different dimensions of civil rights in the time of COVID, including issues of disability, incarceration, housing, employment discrimination, and also evictions as a result of not being able to pay for a mortgage or a rent. We have discussed voting rights issues and concerns about mail-in voting. In-person voting puts people at risk, so they have to decide whether they're going to risk catching COVID-19 or forsake their right to vote. There were examples of suspended primaries, so we're watching and making sure that we're going to be available to resist any efforts to suspend any of the elections.
There is also the issue of access to medical care, and one issue that some people are particularly concerned about is related to the involuntary deinstitutionalization of people in nursing homes to make room. Some residents on Medicaid may be forced out in order to bring in the better-funded COVID patients. Domestic violence has risen and is a big problem with the stay-at-home orders. Not everyone is safer at home—not just women, but also children who have to do remote learning in an environment where they're not physically safe. Then there are employment implications of discrimination and the real concerns about what businesses are going to do when COVID-positive employees appear for work and need the job.
We're shooting for two online conferences to discuss all of these issues amongst the section and any others who are interested in these topics. The first one is set for September 17th, and you can access the website and registration here: https://www.law.miami.edu/academics/defending-promoting-human-rights-in-time-of-corona-virus.
We are aiming to have a second one after Thanksgiving. These Section events are additional programming to provide an opportunity for exchange and discussion aside from the programs we're planning for the AALS Annual Meeting.
How do the members of the section remain connected throughout the year aside from the Annual Meeting? How does the section communicate throughout the year?
EI: This version of the civil rights section is about three years old. Until now, our means of communication has been updates from the chair to the members. The leadership working group involves more of an interactive exchange.
What are your goals for the section this year? Are there goals you had at the beginning of the year that you have already accomplished? What do you hope for the future of the section?
EI: We have accomplished expanding the understanding of the section's jurisdiction to encompass all dimensions of civil rights, including issues having to do with the enforcement of constitutional rights against state and federal actors and statutory civil rights laws dealing with people with disabilities and with age discrimination in employment, housing and health care.
The second thing that I wanted to accomplish this year was to have serious discussions with respect to civil rights and the pandemic. We're on our way to that with the working group and the two online conferences. We also have a series of excellent programs underway for the Annual Meeting. We have a new teachers works-in-progress program, to cultivate civil rights laws scholars to produce and to share their work at an early stage. This year we've also made sure to have a works-in-progress event that isn't only limited to new scholars. We've focused on increasing the amount of programming dedicated to people sharing and getting comments on their scholarship. We think very deeply about these issues, and we write about them to bring them out and generate discussion beyond what's already established as accepted law. That's a very important creative function for law professors. Scholarship that promotes a more just society beyond the limits of the current law is in my view the thing that justifies doing a lot of research and producing scholarly work, and so we're trying to increase our appreciation and awareness of how much time that takes, how hard it is to do, and how much we need a community of scholars to share it with and to comment.
Finally, I'm delighted about the joint program with the Poverty Law Section which will give us all an opportunity to focus and think about the interconnections between enforcement of civil rights and economic inequality, because some people's rights are, in effect, more protected than others, and that's because they have more economic power than others.