The Section on Pre-Law Education and Admission to Law School focuses on bettering legal education and increasing diversity in the legal profession, promotes the communication of ideas, interests, and activities among members and makes recommendations on matters of interest touching on education prior to law school admission, the advising and counseling of pre-law students and the law school admissions process.
Chair: Shawn McShay, Boston College Law School
Chair-Elect: Matthew V. Kerns, Widener University Commonwealth Law School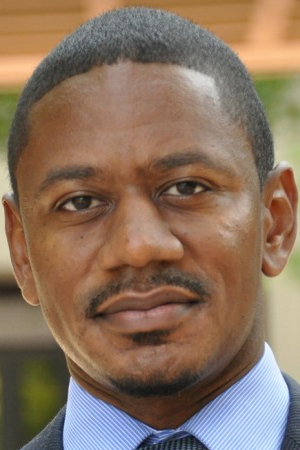 Shawn McShay, Boston College Law School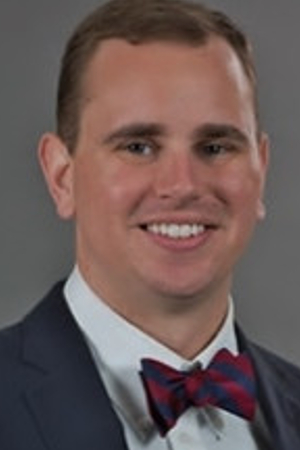 Matthew V. Kerns, Widener University
What made you get involved with the section and why did you decide to join the leadership?
Matthew V. Kerns: AALS is a unique pocket of academia that provides the ability to collaborate amongst your admissions peers, faculty, and other administrators from different departments. It's an avenue to work with people outside of just the law school admissions community, but a broader legal education community.
Shawn McShay: I have been in the law school admissions arena for about 20 years, and I have long been a part of the various sessions and sections at AALS. Many people who led this section were iconic figures and mentors in law school admissions. I wanted to be a part of that legacy of leadership. They are phenomenal people. What kept me interested is the type of programs that the section has developed over the years and, now, as leadership, being able to continue important discussions as it relates to developing the pipeline to law schools.
What is your section's leadership structure?
SM: This year, we started off with a co-chair model. The two of us complimented each other well. But usually, a chair and/or co-chair, a chair-elect, and a secretary are the core of our leadership. We also added chairs for two different standing committees. It has been tremendous in increasing membership and engagement. We were purposeful in setting up the team in that manner, and it's working for us. We're trying to develop a platform for continuity in future years. I could not have asked to work with a better team.
What can you tell me about your members and the work they do?
SM: Our membership has expanded over the years. Many are admissions professionals. We've been very purposeful in getting more pre-law advisors engaged in our discussions and in our sessions, as well as professionals who do this work "in addition to" their other duties. Pre-law advisors, admissions advisors, financial aid advisors, specialty pipeline programs through a variety of organizations, organizations that are committed to supporting students through it, and faculty members are all a part of our section.
MK: The law professors we see the most of are those whose teaching and administrative responsibilities are tied into admissions.
What is the best way for interested faculty and staff to get involved in your section?
SM: Visiting our page at www.aals.org/sections and signing up for the section. It is not a rigid process. We don't want to have barriers to entry for people who want to support the pipeline and want students to become lawyers. People can also directly reach out to members of our executive committee to ask questions and engage. Hopefully, we can be one of those sections where people don't second guess whether or not they can be involved with us. Yes, you can, and your perspective is valid and helpful to what we are trying to create.
MK: Our section is unique in that you don't need expertise in admissions or pre-law education to join. What we do affects the entire legal community, whether you're in a law school or other places. Everyone has a stake in admissions, whether it's big or small. Signing up and then participating in events is the best way to get involved.
How do your members interact throughout the year in addition to the Annual Meeting?
SM: We've ramped up our programming tremendously. We've hosted networking events and structured meetings. We have open business meetings and specific programming. On Facebook, there are pre-law groups with active engagements and daily interactions.
What are your goals for this section this year?
SM: An important goal moving forward is an update to the narrative on how to navigate the admissions process, especially in challenging times. It is important for us as a section to explain what has happened in the admissions cycle and how our pre-law advisors can best counsel students. The 2020-21 cycle was certainly one of the most challenging.
MK: Another goal is to bring in involvement from all our members and give them a voice. Pre-law advisors should be able to see their ideas reflected in our programming. It connects to our goal of engaging membership and providing valuable content to members.
What are you planning for the upcoming Annual Meeting?
MK: Our session is "Pre-law Advising and Law School Admissions Post-COVID: Inequity and Reproduction." We are co-sponsoring three other sessions, plus hosting an award ceremony and a section social. This year we prioritized co-sponsoring and coordinating with other groups.
SM: I am particularly excited about the opportunities that have been developed through our awards program. The nominations introduced phenomenal programs and people who were not on the radar before, and it was encouraging. We reached out to all of the people who were nominated just to say, "Thank you for your work and we hope to see you continuously engaged." I was excited about how well that came together.
The section recently honored Florida International University College of Law's Path to the Legal Profession program as the recipient of its Programmatic Change-Maker Award. Can you tell me about this award and why the FIU program was chosen this year?
SM: This program is receiving a great pipeline. It's not the first year that they've done it. They have a proven track record of helping students through the admission process — specifically, in terms of the volume of people who are participating in their pipeline programs, what types of skills they were developing as a function of it, and how participants have gone on to apply to law schools. They did an outstanding job in the development of that program.
MK: When administering awards for the first time, you've got a backlog of eligible candidates. We saw that this year. It was a tough decision. They did a great job.
We've seen some institutions launch or partner on pipeline programs like this to improve the racial and socioeconomic diversity of law schools and the legal profession. What efforts have stood out to you?
SM: The most direct is the addition of the information in our bylaws and a call for diversity in the profession. This is also incorporated in our awards. We wanted to include this language because it is important to the future of the industry. Directly through our bylaws, our leadership, our opportunities for acknowledgment, and our awards, we've directly placed a premium interest on diversity within the work that we do. Over the last couple of years, particularly since the pandemic, it's becoming increasingly more important for that diversity to be present in our industry and to be able to combat some of the injustices that we have seen.
It looks like the section has other awards that will be presented for the first time this year. Can you tell me about these new honors?
SM: They highlight our membership's background and experiences. We wanted to be as inclusive as we could in designing all of our programs, and to recognize someone who has provided an exemplary level of service in that particular area.
The Up-and-Coming Award showcases people who are new to this work and have tremendous energy and potential. We wanted to have a platform to empower them, to continue that engagement, and to move them along in developing and supporting the pipeline.
The Unsung Hero Award honors someone who's behind the scenes. The Programmatic Change Maker Award highlights programming that is systematically changing the trajectory of those who have not been on the path of law and supports the path of those who may have fallen into the pipeline.
We wanted to have more flexibility in recognizing people, and we've had tremendous submissions in every category.
How has the pandemic changed the way your members work in admissions?
MK: During the pandemic, there was a bit of grace between admissions professionals and prospective students. This year, though we are still in the middle of a pandemic, some people want to get back to in-person events while some people want to stay online. In admissions, we have had to think about how we can be nimble and connect with people. Recruitment is based on communication and relationship development. When you start changing and taking away tools, it is very challenging to communicate and build relationships. Nimbleness, growth, and flexibility are key.
SM: Before the pandemic, we could assess based upon the factors that we were used to seeing. We could make formulas and create models to do these things very strategically. Then the pandemic tossed it out of the window. We went from completely structured to absolutely not structured, and now to a place where we're trying to develop structure in an environment that is constantly changing. Infusing the hybrid approach created no real separation in terms of work experience and recruitment, which is quite challenging.
We've seen some innovations regarding admission tests over the last few years including the remote LSAT implemented during the pandemic and some schools accepting the GRE for admissions. What is your take on these changes and what else would you like to see in this area?
MK: Prospective students want more flexibility and the pandemic brought it to them. I think that the flexibility is here to stay. That goes for test administration, the type of tests being administered, and the tests that schools will be accepting. I think that it is largely student- and prospective student-driven.
SM: The pandemic opened room for questions about whether or not standardized tests even have a role in the process. Schools have developed their own internal mechanisms to ensure that students who have been selected for their programs will be successful, and the ABA is there to manage that process. I do think that it's changing. Students are going to demand flexibility, and we are going to have to respond because we need to change the composition of the profession. We need to keep young, energized, and underrepresented identities in the profession, and that doesn't come without significant changes to the way that we navigate this process.