Professor Andrew Martineau is the instructional services librarian. He leads the Law Library's instructional program, which includes coordinating research instruction for first-year law students, teaching a practice-ready legal research course, and giving presentations on specialized legal research topics in upper-division seminars. He also provides reference services to the Law School community.
Martineau earned his B.A. degree in history from the University of Idaho, his J.D. from the DePaul University College of Law, and his M.L.I.S. from the University of Washington. Before coming to the Law School, he served as a law librarian and legal research instructor at the Wiener-Rogers Law Library at the University of Nevada, Las Vegas.
Martineau is a member of the American Association of Law Libraries and the Minnesota Association of Law Libraries. He is currently the President of the Minnesota Association of Law Libraries and serves as the Vice Chair/Chair Elect of the AALL Law Library Journal Article of the Year Jury.
Heidi L. Frostestad joined the NIU College of Law in 2014 as an associate professor of law and director of the David C. Shapiro Memorial Law Library. Professor Frostestad's primary research and teaching interests are in foreign, comparative, and international law, international business transactions, law and technology and basic and advanced legal research.
Prior to joining the NIU College of Law, Professor Frostestad was the associate director for Research and Reference Services and Foreign, Comparative and International Law Library at Northwestern University School of Law's Pritzker Legal Research Center in Chicago. After graduate school and law school, she worked at the Marquette University Law School in Milwaukee as a law librarian and an adjunct professor. Professor Frostestad has also taught international legal research at the John Marshall Law School (Center for International Law). Professor Frostestad also worked as the Circuit Librarian and a Court Unit Executive at the United States Court of Appeals for the Seventh Circuit from 2021-2022.
During law school, Professor Frostestad was the executive editor of publication of the Valparaiso University Law Review, studied abroad in Cambridge, England, was a member of the International Law Society, and also participated in the Jessup International Moot Court team. Professor Frostestad is a graduate of the Valparaiso University Law School and received her B.A. in Music Performance and English from Luther College in Decorah, IA. She also received her M.A. in Library and Information Science from the University of Iowa while working at the University of Iowa College of Law Library.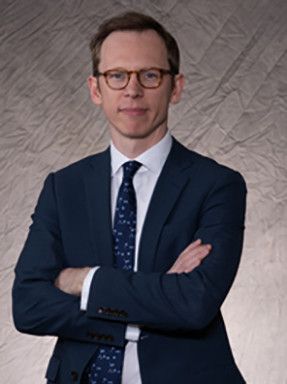 John Bliss is an assistant professor at the University of Denver Sturm College of Law and an affiliate faculty member at the Harvard Law School Center on the Legal Profession. His research empirically examines the relationship between lawyers' professional identities and their public-interest values. Drawing on a longitudinal qualitative analysis, he has studied how law students adopt professional selves while "drifting" away from initial aspirations to work in public-interest practice settings. He also takes this inquiry further into lawyers' careers, examining civic professionalism among young lawyers in the U.S. and China, pro bono in large law firms, and movement lawyering in the contexts of fair housing, animal rights, and the protection of future generations. His work is published or forthcoming in leading legal and interdisciplinary outlets, including Law & Social Inquiry, Law & Society Review, Wisconsin Law Review, UC Davis Law Review, The Georgetown Journal of Legal Ethics, and edited volumes on global pro bono and the emerging Chinese bar.
Professor Bliss teaches primarily in the areas of legal profession, property, and socio-legal studies. Along with Associate Dean Alexi Freeman, he co-founded and co-directs the 1L Public Good Program at Denver Law, an evidence-based curriculum and practicum designed to support first-year students who aspire to careers in public interest law. His teaching is deeply informed by his research on legal education, including his forthcoming study of how law school grading practices impact learning, well-being, and inequality among students.
Before joining the Denver Law faculty, he completed his J.D. and Ph.D. at UC Berkeley and then spent two years as a postdoctoral fellow at the Harvard Law School Center on the Legal Profession. He belongs to several academic associations relating to the interdisciplinary study of law and the legal profession, including serving as co-director of the Legal Education Collaborative Research Network with the Law and Society Association.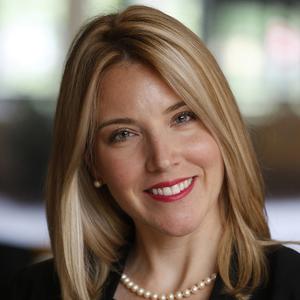 Professor Loren Turner specializes in and teaches foreign, comparative, and international legal research. She is an Affiliate Faculty member of the Law School's Human Rights Center and the Law Library's liaison to faculty and students engaged in foreign, comparative, and international law research, scholarship, and advocacy.
Professor Turner received her B.A. from Loyola University Chicago, her J.D. from American University in Washington, D.C., and her M.S. in library and information science from the University of Illinois. Prior to joining the University of Minnesota Law School, Professor Turner practiced family law in Chicago and taught basic and advanced legal research courses at the University of Florida Levin College of Law.
Professor Turner is a member of the American Society of International Law (ASIL), the International Association of Law Libraries (IALL), the American Association of Law Libraries (AALL), and the Minnesota Association of Law Libraries (MALL). She has served in various leadership roles within the AALL, most notably as Chair of the Foreign, Comparative, and International Law Special Interest Section (FCIL-SIS). She is currently serving her second term as Past Chair of the FCIL-SIS and as a member of the AALL's Annual Meeting Program Committee. She received the FCIL-SIS Spirit Award in 2018.