Section on Legal Writing, Reasoning, and Research
Wednesday, August 11th, 2-3pm EST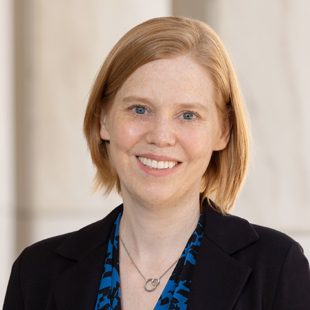 Irene Ten Cate, Assistant Professor of Legal Writing, Brooklyn Law School 
Irene Ten Cate teaches legal writing at Brooklyn Law School.  Previously, she taught legal writing at the University of Houston Law Center and Columbia Law School and civil procedure and business organizations at Marquette University Law School.  She also practiced as a litigator in New York City for a decade, specializing in business disputes and maintaining a substantial pro bono practice with a focus on asylum cases.  Professor Ten Cate serves on the editorial boards of the Legal Writing Institute's Monograph Series and of Legal Writing: The Journal of the Legal Writing Institute, where she is also an essay editor.  A dual citizen of the Netherlands and the United States, Professor Ten Cate holds law degrees from Columbia Law School and the University of Amsterdam.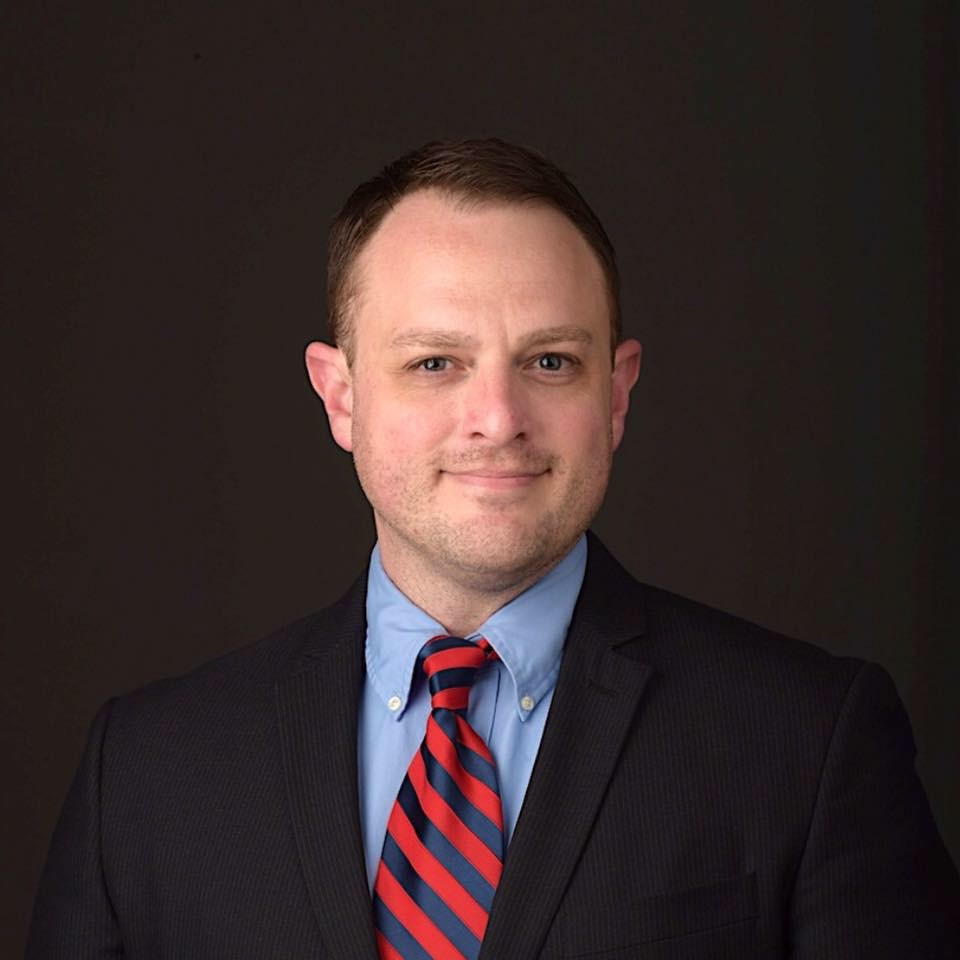 Joshua Aaron Jones, Legal Writing Professor, California Western School of Law 
Joshua Aaron Jones serves as a legal research and writing professor at California Western School of Law. Before joining CWSL, he was a visiting professor at Indiana University Robert H. McKinney School of Law. Prior to full-time teaching, Jones was an adjunct faculty member at Pensacola State College and the University of West Florida. His scholarship focuses on LRW, family law, and LGBTQ+ rights. Jones earned his JD and a master's of education law at the University of New Hampshire Franklin Pierce School of Law and his master's of laws in government and public policy at University of the Pacific McGeorge School of Law.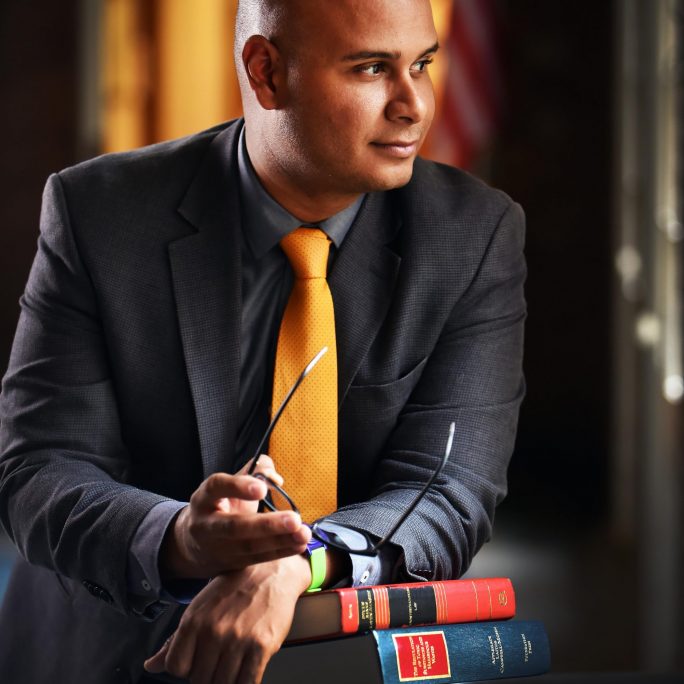 Aníbal Rosario Lebrón, Assistant Clinical Professor of Law, Rutgers Law School 
Professor Rosario Lebrón is a Puerto Rican professor, attorney, linguist, and photographer. He holds an LL.M. in Legal Theory from New York University and a J.D., a Post-Graduate Certificate in Linguistics, and a B.S. from the University of Puerto Rico. Before joining Rutgers Newark, he taught at Howard University, University of Louisville, and Hofstra University. Profesor Rosario Lebrón also has taught at Universidad de Puerto Rico and Universidad Interamericana. He is a former member of the Board of Directors of LatCrit. His research examines the interconnection between Evidence, Family, Criminal and Constitutional Law from a cross-disciplinary lens. Specifically, he studies how to reform the law to empower groups such as women, people of color, LGTBQ+ people, and minors in their pursuit of equality. Professor Rosario Lebrón is also committed to bridging the educational achievement gap and has worked in numerous pipeline initiatives.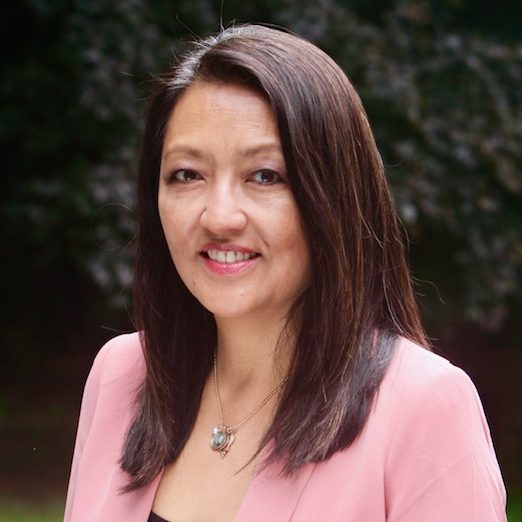 Rosa Kim, Professor of Legal Writing, Suffolk University Law School 
Rosa Kim is a Professor of Legal Writing at Suffolk University Law School, where she teaches Legal Practice Skills and Advanced Legal Writing.  She practiced as a civil litigator in private practice and as an Assistant Attorney General before joining the academy. Professor Kim is Chair of the AALS Legal Writing, Reasoning, and Research Section and has been active in efforts to foster diversity within the legal writing academy.  Her scholarship has focused on Korean law reform and global legal education.  Her recent article, published in the Journal of Legal Education, is titled Globalizing the Law Curriculum for Twenty-First-Century-Lawyering. She earned her JD from Boston College Law School, MA from Johns Hopkins University, and BA from Tufts University.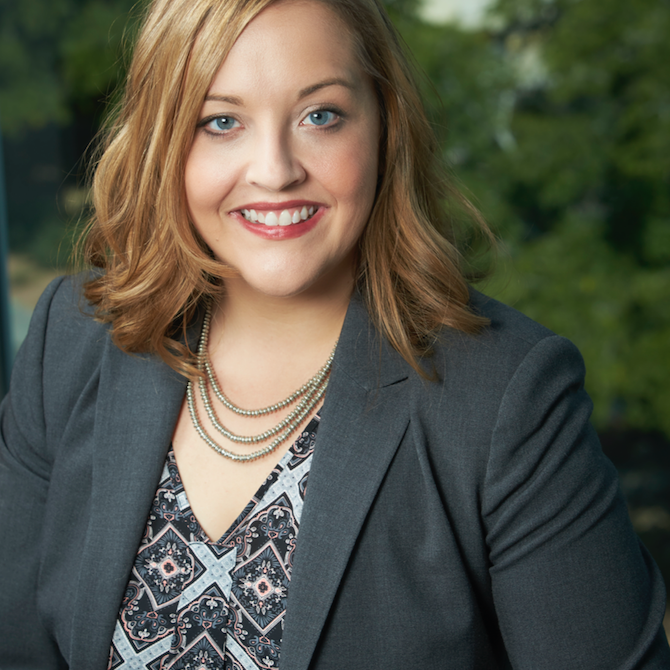 Lori D. Johnson, Associate Professor of Law, University of Nevada, Las Vegas – William S. Boyd School of Law 
Lori Johnson joined the faculty of UNLV's William S. Boyd School of Law in 2010 and currently serves as a tenure-track Associate Professor of Law.  She teaches Lawyering Process I and II, Transactional Drafting, Business Organizations, and Professional Responsibility.  Her scholarship explores the intersections of transactional lawyering, rhetoric, and ethics. She was the recipient of UNLV's 2019 Scholarship of Teaching and Learning Award for her research on transactional legal skills, and her scholarship has been selected for republication in the Legal Writing Institute Monograph Series. She is the Chair-Elect of the AALS Section on Legal Writing, Reasoning, and Research and a member of the Editorial Board of the Journal of the Legal Writing Institute.   
Section on Minority Groups
Wednesday, August 11th, 4-5pm EST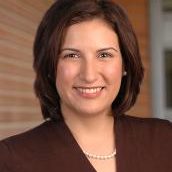 Jasmine E. Harris
Jasmine E. Harris earned her J.D. from Yale Law School and her A.B. from Dartmouth College.  Professor Harris's research focuses on the role of disability rights in the overall antidiscrimination agenda.  She uses procedural laws and interdisciplinary research to consider how law can advance social norms of disability.  Her articles have appeared in such leading legal journals as the Columbia Law Review, New York University Law Review, Ohio State Law Review, and American University Law Review.  Professor Harris is also a faculty affiliate of the Aoki Center on Race and Nation Studies.  She regularly contributes to public debates by offering a critical disability lens, appearing in such publications as TIME Magazine. Professor Harris teaches three courses in disability law: Disability Rights Law (a survey course of the Americans with Disabilities Act and related regulations), Mental Disability Law (a survey course focused on the role of mental disability in the criminal justice system and quasi-criminal proceedings), and Special Education law (a seminar providing an overview on special education law and policies with a semester-long simulation).  Professor Harris also teaches courses in Evidence and Complex Litigation.  She has extensive experience in complex litigation and public interest law.  Professor Harris is a proud First Generation college and law school graduate and is actively involved in the FirstGen initiatives on campus.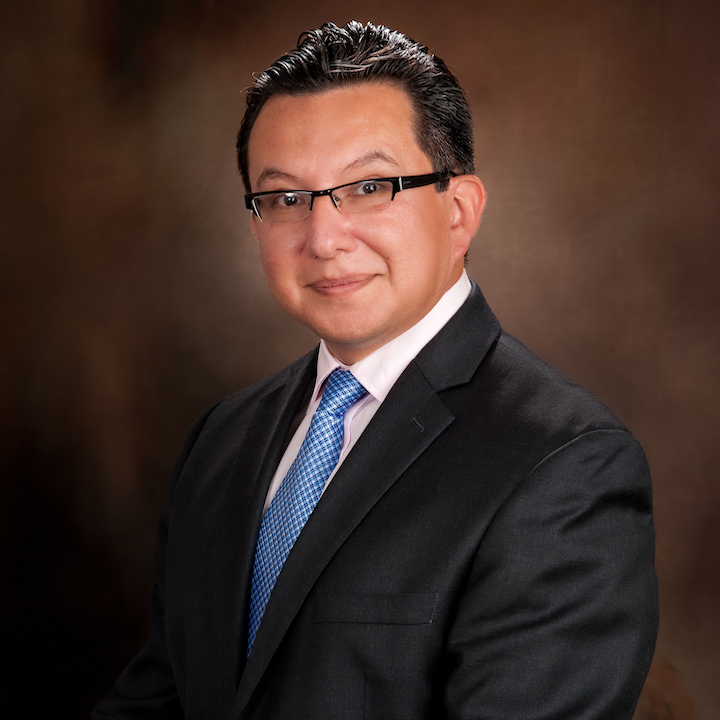 Marc-Tizoc González, Professor, University of New Mexico School of Law
Professor Marc-Tizoc González teaches Property; Intellectual Property; Wills and Trusts; Ethics; and Latinas, Latinos, and the Law at the University of New Mexico School of Law. He chairs the AALS Section on Minority Groups, serves as chair-elect for the Section on Civil Rights, and is a member of the executive committee of the Section on Poverty Law. 
Professor González also serves on the board of directors of Latina and Latino Critical Legal Theory, Inc. (LatCrit), which develops an interdisciplinary and antisubordination discourse on law and policy regarding Latina/o/x communities, cultivates the theory and practice of interracial coalition-building, and attempts to make critical knowledge accessible to agents of social and legal transformation. 
In his scholarship, Professor González analyzes how constitutional jurisprudence, civil rights statutes, and property law affect people who are hungry, impoverished, or otherwise socially marginalized. He also researches and writes about how lawyers, especially those with racialized ethnic identities, have historically collaborated with organized communities to promote social justice. His latest publication, Latinos and the Law: Cases and Materials (2008, 2d ed. forthcoming 2021) is coauthored with Richard Delgado, Leticia Saucedo, and Jean Stefancic.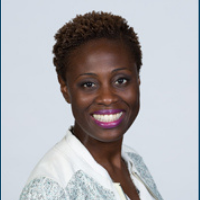 Osamudia James, Professor of Law, Carolina Law
Osamudia James will join Carolina Law in July 2021. She comes to Carolina Law from the University of Miami School of Law, where she is professor of law, Dean's Distinguished Scholar, and associate dean for diversity, equity, and community. While at Miami Law, James also served as vice dean from May 2016 through June 2019 and as acting dean from July 2018 through January 2019. She also serves as the associate provost for diversity, equity, and inclusion at the University of Miami.  
James teaches in the areas of torts, administrative law, race and law, and education law. Her scholarship explores the interaction of law and identity in the context of public education. Her work has appeared in the nation's leading law journals, including Michigan Law Review, New York University Law Review, Minnesota Law Review, Iowa Law Review and many others. She contributes regularly to The New York Times and, most recently, The Washington Post and Ms. Magazine. She was a 2014 co-recipient of the national prestigious Derrick A. Bell, Jr. Award from AALS. 
James received a B.A cum laude from the University of Pennsylvania in 2001, a J.D. cum laude from the Georgetown University Law Center in 2004, and an LL.M. from the University of Wisconsin Law School, where she served as a William H. Hastie Fellow from 2006 to 2008. Previously, she was an associate with King & Spalding in Washington, D.C. 
"My family and I are beyond excited to join Carolina Law," says James. "I'm looking forward to being challenged and encouraged to grow by virtue of being in the company of Carolina Law's outstanding and accomplished faculty, and to enthusiastically adopting the law school and University's mission of serving the students and people of North Carolina."
Section on Women in Legal Education
Thursday, August 12th, 2-3pm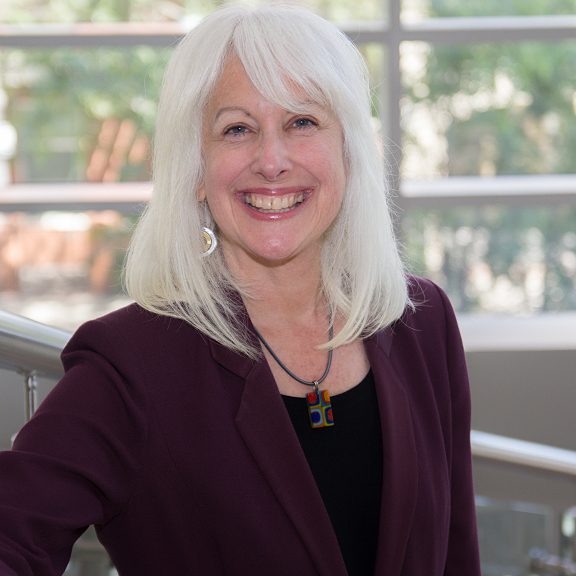 Susan Bisom-Rapp, Professor of Law, California Western School of Law
Susan Bisom-Rapp is Professor of Law at California Western School of Law and the 2021 Chair of the AALS Section on Women in Legal Education.  A member of the American Law Institute and a Fellow of the American Bar Foundation, she also serves on the Academic Advisory Board of the Doctoral Research School in Labour, Development and Innovation at the Marco Biagi Foundation, University of Modena, Italy. A scholar in the field of international and comparative workplace law, she received the national 2019 Paul Steven Miller Memorial Award for outstanding academic and public contributions to the field of labor and employment law scholarship.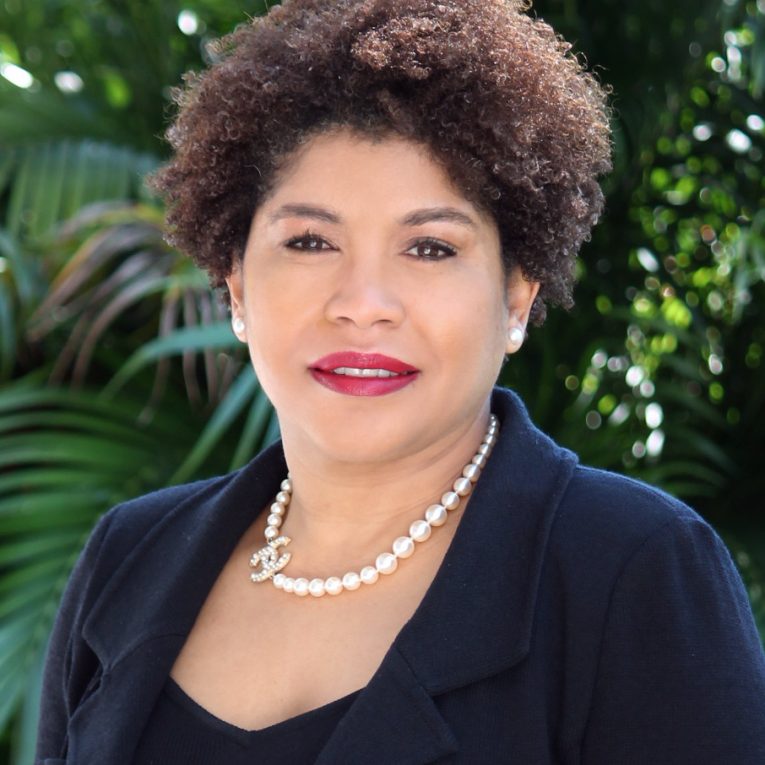 Tamara Lawson, Dean, St. Thomas University School of Law
Tamara F. Lawson is Dean at St. Thomas University School of Law. She previously served as the law school's Associate Dean for Academic Affairs and Associate Dean for Faculty Development.  Dean Lawson holds several leadership appointments in the legal academy: AALS Deans' Steering Committee, AALS Women-in-Legal Education Section Chair, SALT Board of Governors, NBA Board of Governors and Chair of the NBA's Law Professors' Division.  Dean Lawson is regularly invited to speak on issues of criminal justice and race, educating student and practitioner audiences, both domestically and internationally. 
Prior to joining the law faculty, Dean Lawson served as a Deputy District Attorney at the Clark County District Attorney's Office in Las Vegas, Nevada.  Among other prosecutorial duties, she worked on the Special Victims Unit for Domestic Violence as well as successfully argued multiple cases before the Nevada Supreme Court, including death penalty appeals. 
As a faculty member, Dean Lawson was twice awarded Professor of the Year.  As a scholar, her publications include a lead article in the American Journal of Criminal Law, entitled, Can Fingerprints Lie?, two co-authored casebooks, and an invited book chapter in CONTEMPORARY CONTROVERSIES: FORENSIC TECHNOLOGY. Dean Lawson's research has appeared in prestigious law journals such as the Iowa Law Review, the Columbia Journal of Gender and Law, Loyola University Chicago Law Journal; University of Florida Journal of Law and Public Policy; and the University of Maryland Journal of Race, Religion, Gender, and Class.  Her article A Fresh Cut in an Old Wound – A Critical Analysis of the Trayvon Martin Killing: The Public Outcry, the Prosecutors' Discretion, and The Stand Your Ground Law garnered Dean Lawson media appearances as a legal expert, and she was selected as the Reporter for the American Bar Association's Task Force on Stand Your Ground Laws. Her timely research on excessive force cases was published in Powerless Against Police Brutality: A Felon's Story.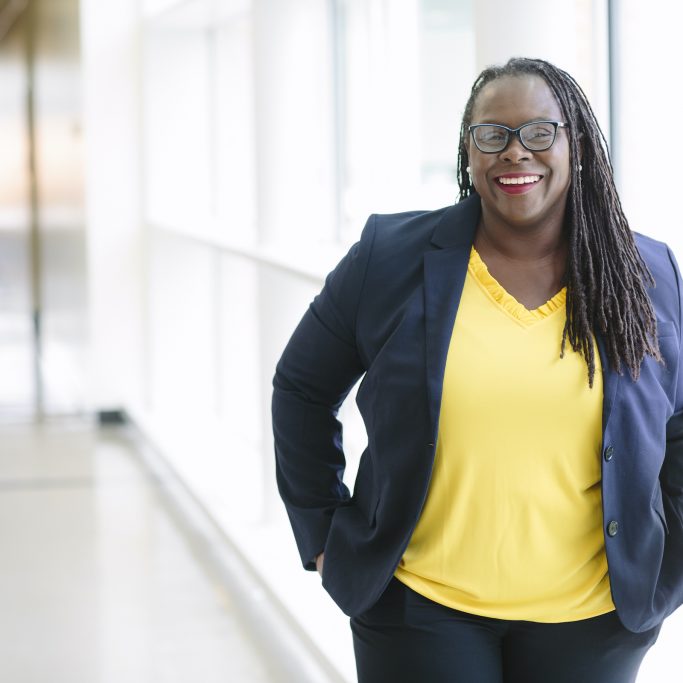 Angela Onwuachi-Willig, Dean and Ryan Roth Gallo and Ernest J. Gallo Professor of Law, Boston University School of Law
A graduate of Grinnell College (B.A.), University of Michigan Law School (J.D.), and Yale University (Ph.D.), Angela Onwuachi-Willig is Dean and the Ryan Roth Gallo and Ernest J. Gallo Professor of Law at Boston University School of Law. Previously, she served as Chancellor's Professor of Law at the UC Berkeley. She is author of According to Our Hearts: Rhinelander v. Rhinelander and the Law of the Multiracial Family and numerous articles in leading law journals like the Yale Law Journal and Virginia Law Review. She is a member of the American Academy of Arts and Sciences, an elected member of the American Law Institute, an elected member of the College of Labor and Employment Lawyers, an elected member of the American and Iowa Bar Foundations, a recipient of numerous teaching awards, a former Iowa Supreme Court finalist, a recipient of Law and Society Association's (LSA) John Hope Franklin Award, and the first professor (along with Dean Mario Barnes, University of Washington) to receive both the AALS Clyde Ferguson and Derrick Bell Awards. In January 2021, she was one of five black women deans to receive the inaugural AALS Impact Award in recognition of their work for the Law Deans Antiracist Clearinghouse Project. Dean Onwuachi-Willig serves on the Law School Admissions Council Board, the Purple Campaign's Advisory Board, the Executive Committee of Law and Society, the AALS Deans Steering Committee, and the Deans U.S. News Advisory Board. 
Hari Michele Osofsky, Dean, Penn State Law
Hari M. Osofsky is currently Dean of Penn State Law and the Penn State School of International Affairs and Distinguished Professor of Law, Professor of International Affairs, and Professor of Geography. On August 1, she will become Dean and the Myra and James Bradwell Professor at the Northwestern Pritzker School of Law. As dean, she is deeply committed to collaboratively building legal and international affairs education for a changing society, and is leading initiatives in initiatives in mentoring; technology; diversity, equity, and inclusion and social and racial justice; and interdisciplinary and international partnerships. The American Bar Association's Legal Technology Resource Center recognized her for this leadership as one of the 2019 Women of Legal-Tech. Dean Osofsky's over 50 publications focus on improving governance and addressing injustice in energy and climate change regulation. Dean Osofsky has collaborated extensively with business, government, and nonprofit leaders to make bipartisan progress on these issues through her leadership and teaching. Her professional leadership roles have included, among others, serving as President of the Association for Law, Property, and Society and as a member of the Dean's Steering Committee of the American Association of Law Schools; Executive Council of the American Society of International Law, International Law Association's Committee on the Legal Principles of Climate Change, Board of Governors of the Society of American Law Teachers, and editorial board of Climate Law. Dean Osofsky received a Ph.D. in geography from the University of Oregon and a J.D. from Yale Law School. She clerked for Judge Dorothy W. Nelson of the Ninth Circuit Court of Appeals. Prior to joining the Pennsylvania State University, Dean Osofsky served on the faculties of University of Minnesota Law School, Washington and Lee University School of Law, University of Oregon School of Law, and Whittier Law School.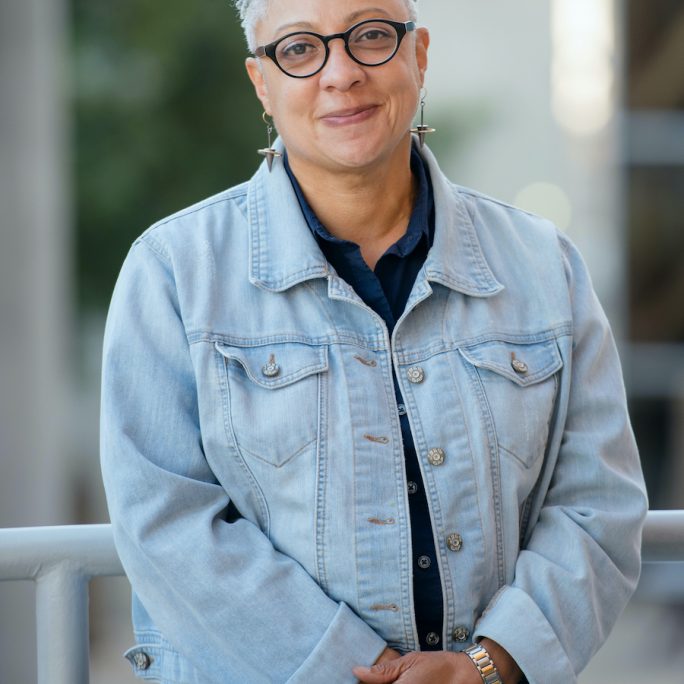 Sean Scott, Dean and President, California Western School of Law
Sean Scott joined the California Western School of Law as dean and president in 2020.  She was previously senior associate dean and associate dean for faculty at Loyola Marymount Law, where she expanded legal education through a variety of innovative programs including a Master of Science in Legal Studies, the Cybersecurity and Data Privacy Law program, and the Fashion Law Project.       
Her innovative approach extended to the classroom as well, resulting in numerous honors, including the Student Bar Association's prestigious Excellence in Teaching Award and the Black Law Students Association's Distinguished Faculty Award.     
Scott currently serves on the Board of Governors of the Society of American Law Teachers (SALT) and is a past member of the Board of Directors of the California Women's Law Center.  Before joining academia, Scott was an associate in the Los Angeles office of Manatt, Phelps & Phillips, LLP. She earned her Juris Doctor from New York University School of Law and her Bachelor of Arts from Smith College.